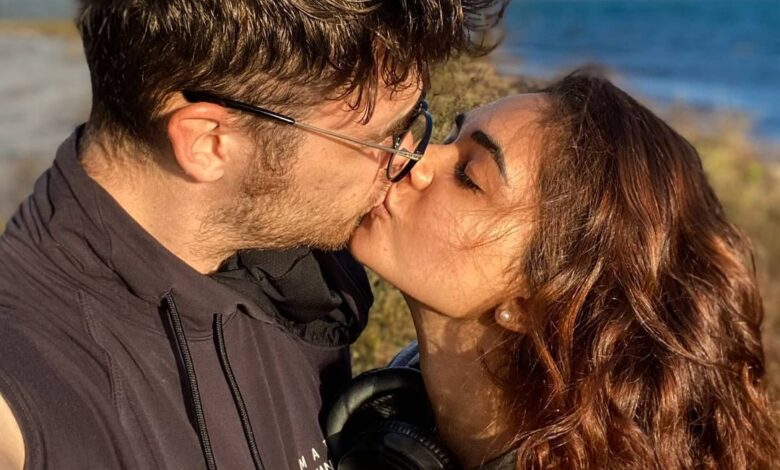 It's Valentine's Day!
That's why I feel soooo enabled to scream: I LOVE LOVING!!! YES I DOOOOOO!!!
Because of my amazing girlfriend Sonya Mulkeet.
I know how empowering it is to be proud of loving. She makes it so easy for me. And this really matters to me…
See, for most of my life I had huge issues with expressing my emotions and love was something I felt may never visit me.
It was movie-like, a higher emotion not reserved for someone with a messed up emotionality due to my complex past…
Fast forward to today, I feel like we spend half of our relationship on celebrating the fact that we are able to love each other so passionately. It's almost as if I bent reality and overcame what fate had in store for me.
A unique chemical reaction happened in my heart and now I am capable to love stronger than I thought was humanly possible.
And that's why I want to use this opportunity to write about something that I hope reaches the right person: no matter where you are and what you went through, you have the right to love.
And once you do: Love will set you free. Even if you don't feel loved or that you can't love anybody… It's not right.
The time will come. All you gotta do is to be patient and commit to the thought that one day you will want to manifest how much you love your partner to the whole world.
Sending our most loving wishes from Costa Rica. We have 4 more days before we get back to reality. I LOVE YOU SONYA!