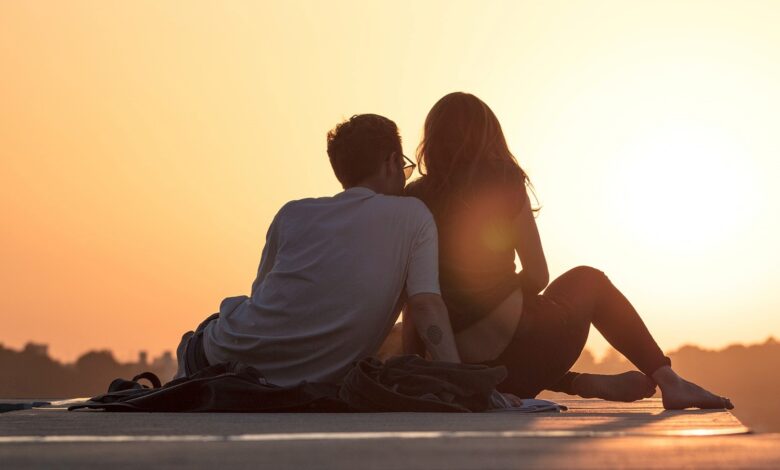 Youngsters can learn a lot from Juli Lbr Rathee and Dhruv Rathee. In case you don't know, Dhruv Rathee is an Indian YouTuber and Juli Lbr Rathee is his wife and a medical student.
The couple dated each other for more than seven years before finally getting married in 2021.
Recently, a clip from Dhruv Rathee's podcast with Beerbiceps (Ranveer Allahbadia) went viral on Instagram, where he was talking about how you can be in a relationship in your struggling days and you can grow together.
It was interesting to see that there were a lot of people in the comments section of that video who were talking only about love.
To share my thoughts, I put this on my Instagram story:
"I completely agree with Dhruv Rathee.

But don't assume he was only talking about love. As you may remember, Juli Lbr and he met in Germany at a time when both of them were busy building their careers.

The importance of a career is paramount, as is the importance of reaching a certain level."
Fortunately, Juli Lbr Rathee read my story and replied,
"Yes and you can do both at the same time! Dhruv would be able to financially support me, but I didn't drop out of uni and am currently in the process of finishing the last months of medical school to become a doctor. This is something I recommend to anyone, man or woman. Even if you truly love someone, don't rely on them completely without the ability to be independent ❤️"
I couldn't agree more with her. I wanted to convey the same message as well.
It doesn't matter whether you're a man or woman, being financially independent and learning basic life skills are the most important things you can do for yourself.
Love is a beautiful thing, love plays an important role in your life, but you can't survive just because you love someone. A person needs money, love, family, support, and a lot more to survive in this harsh world.
Financial independence is the key to true freedom. Focus on becoming financially independent if you want to have complete freedom in your life.
There are many benefits to being financially independent: people respect you, it increases your self-confidence and value, it eliminates a lot of obstacles, and it gives you the freedom to do whatever you want to do in your life.
It's not a good idea to be financially dependent on someone for the rest of your life.
Sure, you can support your partner for a specific period of time or for the rest of your life if you truly want to. Occasionally, your loved one may need your emotional and financial support in order to survive through hard times.
There are entrepreneurs who survived their initial days simply because their wives supported them financially. Many women are successful because their husbands always stood by them during their difficult times, financially and emotionally.
Make sure you are financially independent and prepared for those days. Your unconditional support can make a huge difference in your partner's life.
Last but not least, I would like to mention a harsh truth: nowadays, 'relationships' don't last 'forever'. So, if you're dependent on your partner, you should be independent and prepared for the worst days; you never know when you will need to survive on your own.
Thanks for reading this article. 💚
If you loved what you read, would you be able to buy me a cup of coffee? It's okay if you can't right now.
If you have any questions or if you wanna work with me, feel free to contact me. I'm always available to help young hustlers as you @InuEtc on Instagram.
Keep hustling!