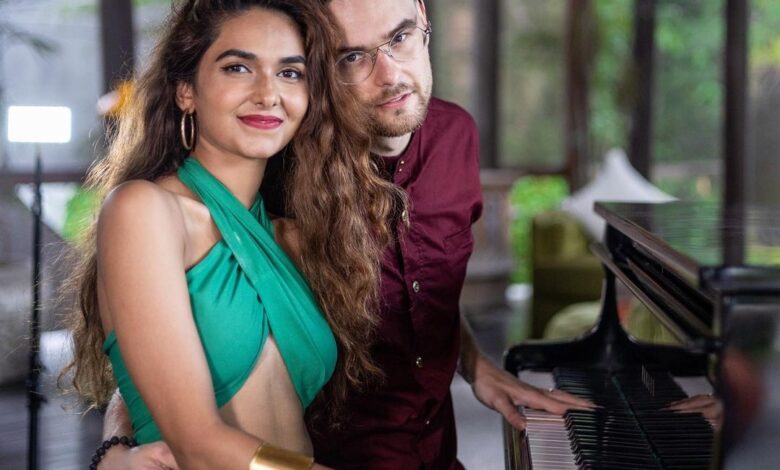 For most of my life, I thought I will never be able to feel true love. My complex childhood damaged me deep down inside and so I knew I didn't feel emotions the same way as most people do. I accepted it.
And then you came.
My Lady, my Everything, My Sonya. It's been almost two years that I know you and yet today I love you more than ever. I look at you and see my destiny. It's like every part of you has been made for me.
On this day for lovers, I want to thank you for giving me, love. You truly changed my life and I can't express how powerful you are in my eyes. I endlessly admire you!
I want everyone to know it. Sonya Mulkeet proved to me that no one is broken beyond repair. I know Valentine's Day can get sad to some people who are alone. So to all of you may my conviction in love be a reminder that everyone is capable of loving. That everyone deserves love. All it takes is that you find your own Sonya.
– Agon Hare
Sonya Mulkeet wrote the following letter to Agon:
I am beyond blessed and honored to do life with you.
I finally know what true love means. A love of two whole souls overflowing in abundance. Thank you for giving me the love and space to work on myself and for putting in the work yourself when our relationship needed it. Everyone says the beginnings are the best but my love for you only grows every day.
Soulmates may be brought together for a reason, but it takes conscious work to stay in alignment and to love with integrity. I respect you for showing up, I love you for your precious soul and I am here to relentlessly support you in all that you need. ❤️
P.S: Thank you for also being incredibly hot 🔥😉
– Sonya Mulkeet
For more such stories, follow us on YouTube, Facebook, Twitter, and Instagram.