Avi – Yeh Jawaani Hai Deewani – "What Happened To Them?" by Netflix India
Do you know Avi?
Soft, sensitive, slightly unsure about most things but very sure about loving his friends beyond anything kinda guy.
No? Then probably, you're the Avi of your group.
It's New Year's Eve. Naina and Bunny just announced their engagement on the phone and Aditi is off to her honeymoon with Taran. Avi is reminiscing about the good times and how quickly life happened to everyone.
He gulps down his drink as he takes a last look at his bar that's shutting down.
His failures sting him but he tries not to overanalyze them. As he finishes his drink and gets up, a stranger walks in looking for a quiet space amidst the noisy New Year's celebration. Avi wants to go to bed but cannot refuse his last Customer.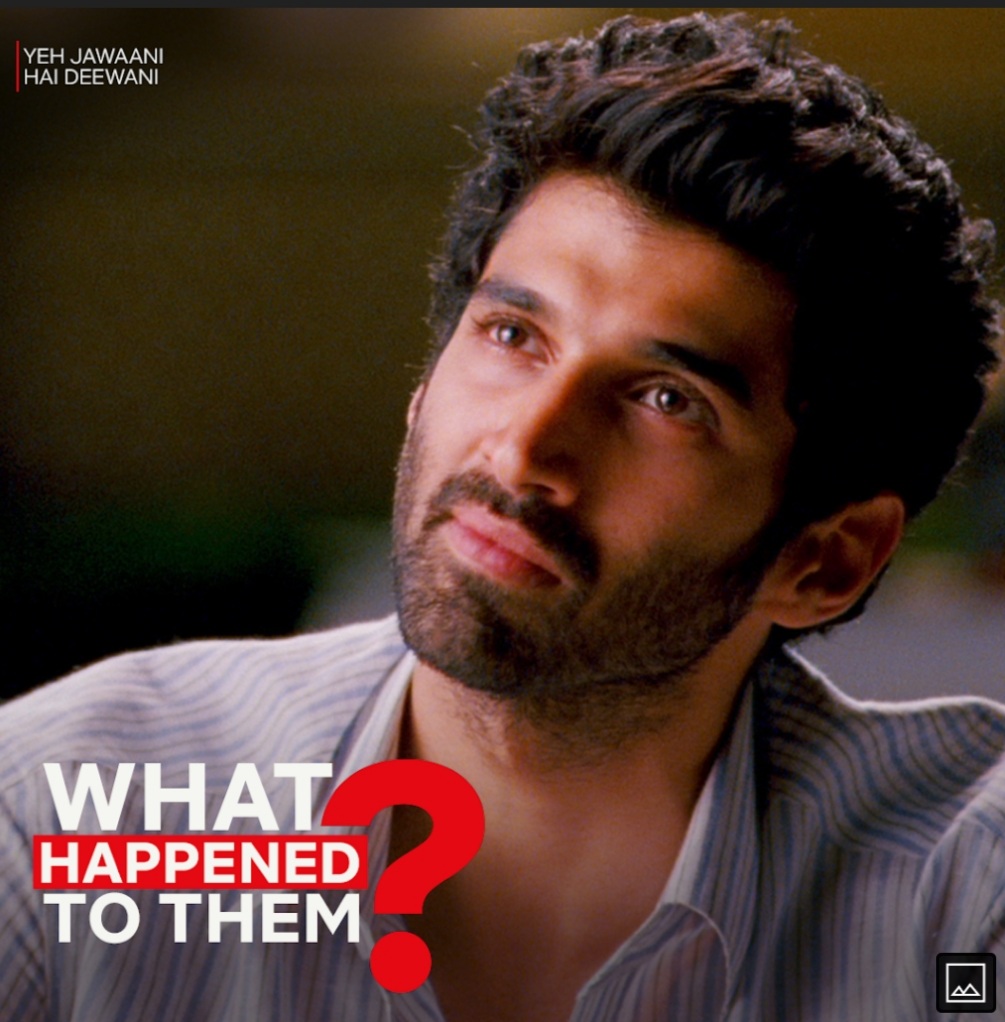 As he makes her a drink, Nitya talks about the city and how chaotic this night gets every year. Avi decides to give her company as they down a few drinks.
As Nitya opens up about a job she hates and not having enough courage to quit it, Avi feels safe voicing his fears and insecurities for the first time. He talks of being an underdog all his life and finally wanting to get a hold of himself and be the central character to his own story.
As the night progresses, Avi mentions his friends. He tells her about Bunny who is his "Jigri yaar" and about their recent fallout and the eventual patch-up. "Dollar se mujhe khareed raha tha. Itni sasti nahi hai meri dosti. Bass daaru pee saath me humne aur sab theek ho gaya".
While speaking about Adit's wedding, he finds himself confronting his indifference to her feelings for him and how hurtful that must have been for her. Eventually, as Nitya opens up about her life, both realize the importance relationships hold in their lives.
To lighten the conversation, they joke about their failing careers but also seem to agree on not giving up so easily. Downing their last drinks, Nitya promises to quit her job and find something she truly loves while Avi promises to not let the setbacks bog him down into inaction. He also promises to cut down on alcohol and find better coping mechanisms.
It's almost sunrise. Nitya books a cab and offers to drop Avi home. Avi asks her to go ahead as he has somewhere to be right now. Nitya bids him goodbye and asks him to drop a text whenever.
Avi takes a cab to the beach. He stands on the sand barefoot, eyeing the horizon hopefully and whispers "Happy new year Avi" to himself.
Or did he just shut down the bar and go to sleep that night?
Tell us what you think happened to him in the comments.
Anjali – Kuch Kuch Hota Hain – "What Happened To Them?" by Netflix India
It's recess time. Little Anjali is narrating the story of how she reunited her dad with his childhood best friend, to her school friends. She speaks about how she is named after the woman her dad is married to now!
Her friends are really happy for her and say that they would love to meet her new mom, if that's what she addresses her as. She tells them that everyone including her calls her Badi Anjali and she is called chhoti Anjali to avoid confusion.
Chhoti Anjali is back from school. She goes straight to Badi Anjali's room, lies down and starts talking about her day. She also mentions the upcoming parent teacher meeting and if she would like to attend it. Badi Anjali is more than excited to visit her school.
Badi Anjali talks about a vacancy for a basketball teacher in Chhoti Anjali's school that she has heard of and is thinking of applying. Chhoti Anjali excitedly says that she knows all about those intense matches and how she beat her dad every single time, through her mother's letters.
Rahul called to inform hell be working late today. Both Anjalis and Dadi are having dinner. Dadi is talking about the neighbourhood, her kirtan friends and the nearby garden that Tina dearly loved. Suddenly, Chhoti Anjali remembers something and quickly starts stuffing food in her mouth.
Dadi tells her to slow down but she hurriedly finishes her food, tells badi Anjali to come to her room once she is done eating and then walks away excitedly. Badi Anjali and Dadi are confused.
As Badi Anjali walks in, she sees Chhoti Anjali sitting on the bed surrounded by letters. Chhoti Anjali asks her to come sit and tells her about these letters that she wrote in response to her mother's letters but never showed them to anyone.
Badi Anjali is overwhelmed. She holds back her tears and asks her to read them out to her. Chhoti Anjali starts reading in a soft vulnerable voice. She sobs a little and takes little pauses to breathe.
As she is done reading, she tells Badi Anjali how glad she is to have her in her life. Badi Anjali hugs her and tells her that she would love to be called 'mom' if she is comfortable with it. Chhoti Anjali smiles and nods excitedly. Dadi looks from across the door and smiles. 💚
Courtesy – Netflix India