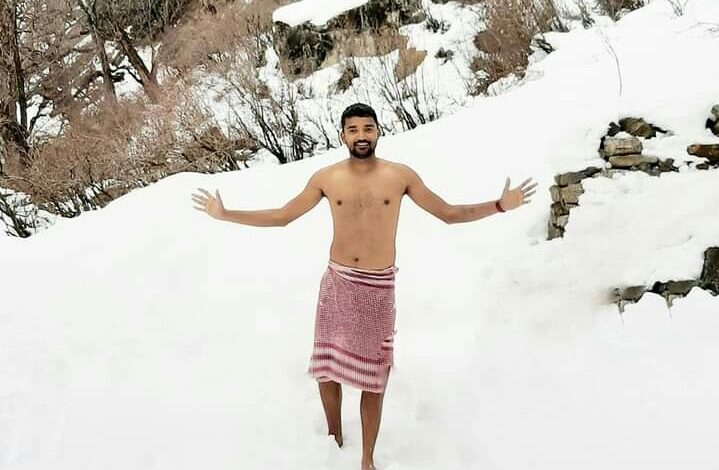 Some people will call it stupidity.
Some people will call it braveness.
It was quite windy at that time. Took a bath in a hot spring. I was all wet. I never realized that I could bear the cold bit more than other people.
Everyone was shivering, they barely could walk on snow. But it wasn't a problem for me.
I walked barefoot all above the mountain for a photo. Stayed like this for at least more than 10 mins for sure.
Might be because of extreme travelling my body got used to it. Human body is adaptive too. This is for all the travellers who are travelling to remote areas and expecting too much from locals for their comforts.
Trust me it's just for some minutes or hours. You will fit into that situation. Make your mind so strong for the upcoming challenges. It's all about your mentality.
Travelling teaches us many life lessons as well. Because of your comfort don't miss a chance to see the real beauty of that moment.
Life is short!!
Soul is immortal!!
So, explore as much you can!!
Kheerganga
Himachal Pradesh
8 dec 2020
This article is written by Deepak Samal