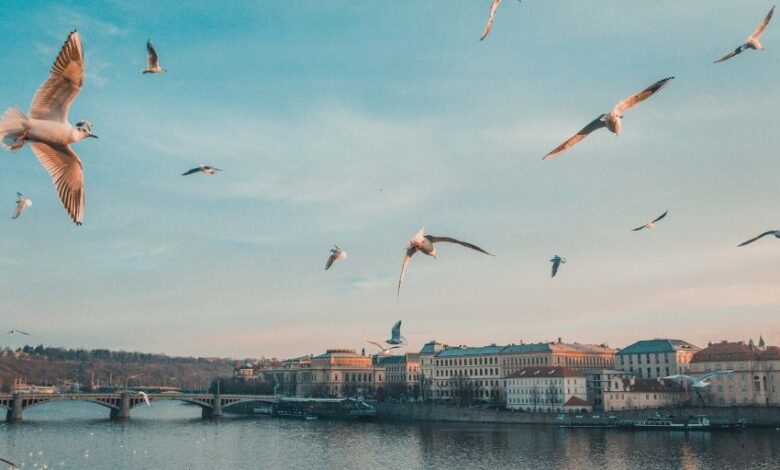 No doubt that traveling is expensive and traveling around Europe can be more expensive.
But I think for a true and extreme traveler, traveling in a European country doesn't have to be expensive. Because there are hundreds of ways you can travel a country on a budget. Two such ways are Couchsurfing and becoming a digital nomad.
Also, you can avoid taxis or any private car, instead use public transport and avoid expensive hotels, restaurants, (make your own food) and tour guides.
Instead of a tour guide, you can use google maps and other features available on your smartphone.
In this post, I'm going to talk about the 7 cheapest places you can visit in Europe in 2021 on a budget.
1. Bulgaria
If cheap countries in Europe are mentioned in a list then Bulgaria will come first.
Bulgaria is quite an affordable destination. Compared to the prices in Western and some Central European countries, accommodation, food, and public transportation seems inexpensive.
If you want to travel to Europe, I highly recommend you start your journey with Bulgaria, because it's the cheapest and one of the most attractive places in the European countries.
Here are some of the most visited tourist attractions of Bulgaria: Sofia, (The capital of Bulgaria), Plovdiv, Varna, Nessebar, and Bansko.
This post contains affiliate links (I don't recommend anything that I don't believe in), meaning at no extra cost to you, I might receive a small commission for purchases made through these links.
Read more: 17 Genuine Ways to Make Passive Income While You Sleep
2. Romania
If you want to take advantage of an enjoyable and affordable vacation on a budget then be sure to put Romania on your trip.
Romania is a considerably cheap and inexpensive destination that offers outstanding value for money for a lot of things. Including a reasonable budget accommodation for visitors in Romania should be around 30-40 euros per day.
Though there are hundreds of attractive places in Romania but I don't think it's possible to visit every nook and corner that's why I bring 10 must-visit places in Romania:
Bran castle
Pales castle
Palace of Parliament
Castelul Corvinilor (Corvinus Castle)
Salina Turda
The black church
Rasnov Citadel
Romanian Athenaeum
Poiana Brasov
Balea lake.
Yeah, these are my personal favorite places of Romania and I highly recommend you visit these places if you want to explore the beauty of Romania.
3. Czech Republic, Prague
Prague is one of the most visited tourist destinations in the Czech Republic. Prague is an attractive city as well as very cheap.
You will also get food, drinks, and accommodation much cheaper than in Western Europe and you would be surprised to know that beer is available cheaper than water!
Prague is known for its amazingly built medieval castles and gothic cathedrals. The architecture there is so well made that anyone will be fascinated by it.
If you want to go on a memorable trip on a low budget with your family or friend, then you can choose the Czech Republic, Prague.
Here are some of the most visited tourist attractions of the Czech Republic: Prague (The capital of the Czech Republic), Český Krumlov, Ceske Budejovice, Karlovy Vary, and Brno.
Related post: How To Become a Digital Nomad and Travel The World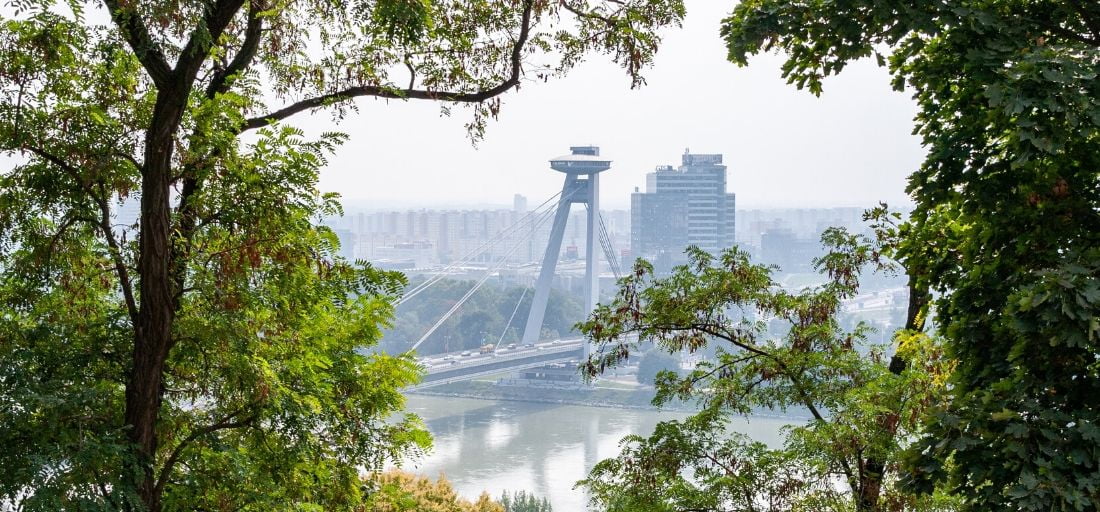 4. Slovakia
Although not many people know about this charming country, this country is worth exploring for many reasons.
Slovakia is surrounded by many attractive places like mountains, natural landscapes, medieval castles and towns, caves, folk architecture, spas, and ski resorts.
On the other hand hotels in Slovakia are incredibly cheap compared to the rest of Europe. There, you can also get food, drinks and public transportation very cheap.
According to Wikipedia, more than 5.0 million people visited Slovakia in 2017, and the most attractive destinations are the capital of Bratislava and the High Tatras.
Here are some of the most visited tourist attractions of Slovakia: Bratislava (The capital of Slovakia), Tatra Mountains, High Tatras, Low Tatras, Poprad, Tatranská Lomnica, and Košice.
5. Slovenia
Central Europe is home to some of Europe's cheapest places, Slovenia is one of them.
Ljubljana is the capital and the largest city, Slovenia is situated in Central and Southeastern Europe touching the Alps and bordering the Mediterranean.
It's one of the cheapest and one of the most affordable countries in Europe. Slovenia is known for its mountains, ski resorts, and lakes.
If you want to explore Slovenia, I suggest you explore these must-visit tourist attractions: Ljubljana, Bled, Piran, Lake Bohinj, and Triglav National Park.
Also, don't forget to visit the iconic Tromostovje (Triple Bridge) across the Ljubljanica River.
Read more: 31+ Proven Online Business Ideas – Money Making Ideas That Work in 2020
6. Ukraine
Ukraine is a large country in Eastern Europe known for its Orthodox churches, forested mountains, and the Black Sea coastline.
Ukraine is well known for its food and unique culture. Ukraine has the highest level of the fertile soil in the world which makes its fruits and vegetables extremely tasty.
It's the cheapest place to visit in Europe. Also, it's one of the most beautiful countries in Europe, surrounded by forested mountains and beautiful lakes.
Here are some of the most visited tourist attractions of Ukraine: Kyiv, Lviv, and Kharkiv (Freedom Square & Maxim Gorky Park)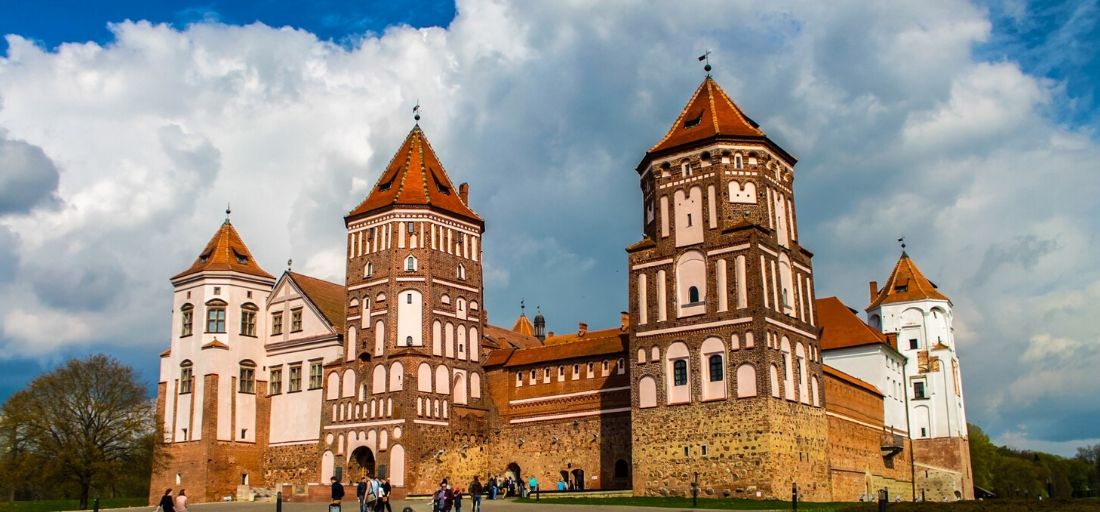 7. Belarus
Belarus is famous for its beautiful nature, beautiful lakes, virgin forests, and rare species of plants and animals.
Hotels are extremely expensive in Belarus. So, if you want to travel on a budget you have to rent apartments, which is substantially cheaper.
Although accommodation is expensive in Belarus, transportation, and food are much cheaper. Also, you can use Couchsurfing for free accommodation and hostels for cheap accommodation.
Minsk, the capital of Belarus, has recently been named one of the cheapest cities for expats.
Belarus is definitely worth visiting if you want to experience something new out of your trip to the Baltic states. Believe me, devoting some days and getting to Belarus is a great plan.
Here are some of the most visited tourist attractions of Belarus: Minsk, Polatsk, Mogilev, Gomel, Brest, Grodno and Viciebsk.
Final Thoughts: 7 Cheapest Places to Visit in Europe in 2021
Yeah, these are the cheapest places to visit in Europe in 2021
All these European countries are quite affordable, beautiful, full of cultural diversity and really budget-friendly.
So, if you want to explore Europe in 2020, I recommend you start your journey with Bulgaria, Prague (it's my favorite) or Ukraine.
Read more: 7 Inspiring Movies and Series for Aspiring Entrepreneurs
Now It's Your Turn
Hey, I hope you enjoyed reading this list of the cheapest places to visit in Europe in 2021
Now I would like to hear from you:
Which European countries do you want to visit in 2021?
Let me know in the comment section below right now!
Life is a journey!
Keep traveling!
Originally published on Inuidea.com